For those who know me, I am a Windows Mobile user.  Yes, I'm currently one of the 0.5% of mobile device users sporting a Windows Mobile phone. While the devices have their flaws, I appreciate the simple interface and live tiles.
Here's a collection of devices I had at one point. This included one Blackberry, two Android, two Windows Mobile, and one IOS device: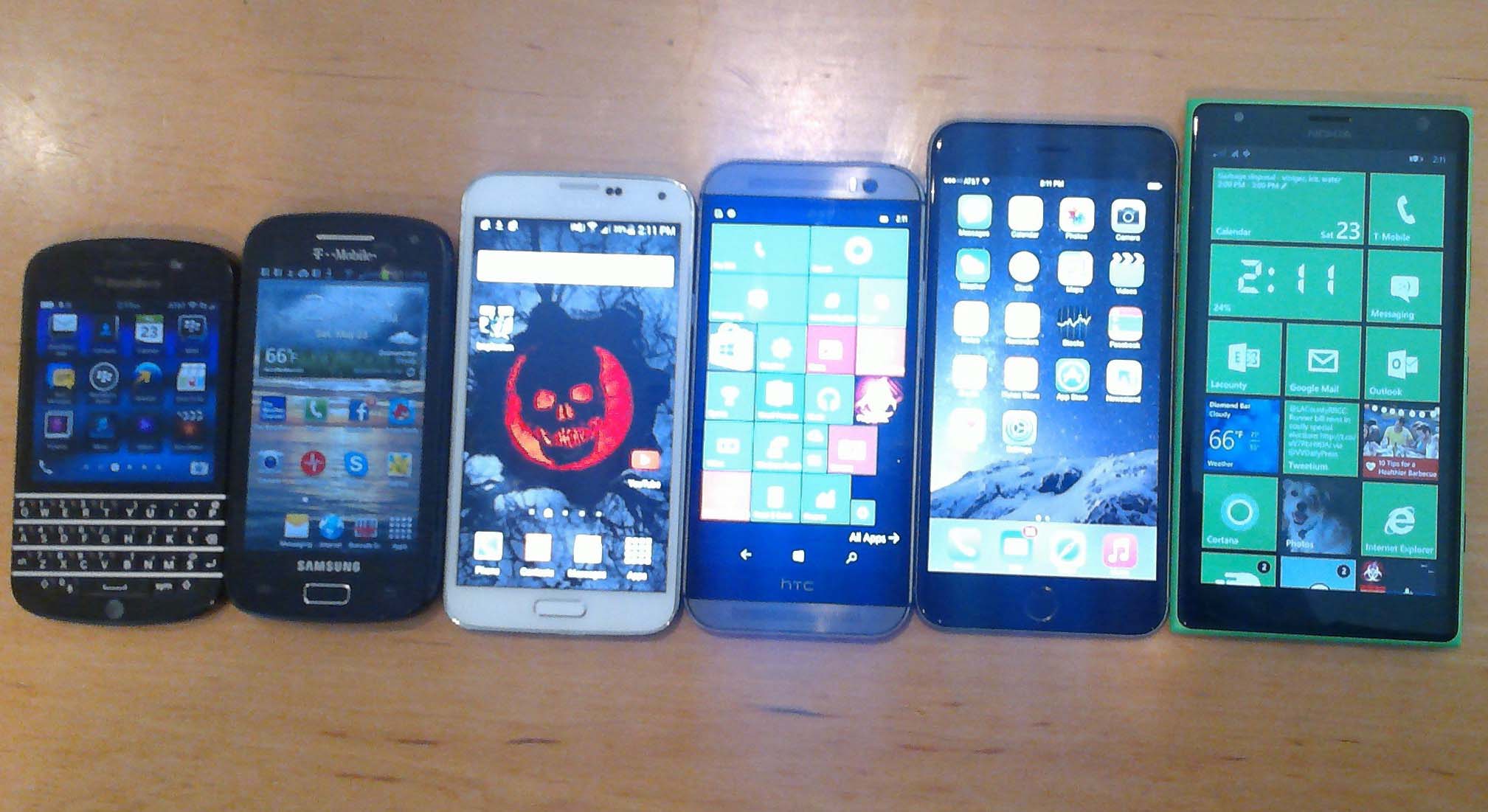 I was an Android user for several years before switching. Lately, as I mull over whether Windows Mobile has a future, I was noticing that all of my sons' friends are using Iphones. One of my two has an IPhone SE, while the other uses a LG Android device. However, all of his peers are on IOS.
I got to thinking. What is the percentage of users on IOS in the United States for those 15 to 25 years old. According to reports like this one, over 2/3 of teenagers use an Iphone and that number is expected to increase. In fact, Fortune is now reporting that the number has increased to 76% of teens.
So, what – if anything – does that mean for the future of mobile? Currently Android is the far dominant mobile device operating system in the world with over 80% of all phones running Android. In the US, it only commands a 55% of the market, but is that increasing or decreasing?
Hard to say, but I'm wondering out loud if those teenagers using the Apple ecosystem are going to eventually become business owners, managers, and executives who demand their companies purchase or switch to Iphones.
Maybe it is time for me to look at an Iphone.